"Never Put a Period Where God Puts a Comma" Gracie Allen
Welcome to
United Congregational Church
an "Open and Affirming" Congregation
Click here for a 1-minute video about our church
Click here to visit our Facebook page
---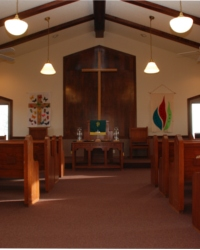 Pastor: Kate Hutson
Sunday Schedule:
10:00 am – Worship
11:00 am – Study Hour
We will offer to all: .
Love and Acceptance
Worship to Feed the Soul
Warmth and Friendship
Op portunities to:
Serve the Community
Feed the Hungry
Stand Up for Justice
---
SERVICE • DIVERSITY • JUSTICE.
United Congregational Church is part of the United Church of Christ, a liberal protestant denomination organized in 1957. Learn more at www.ucc.org
Location: 1701 East 10th Street, Lubbock, TX
Our Services begin 10am:
Sunday, Feb. 24 – Pastor Kate Hutson
Sunday, Mar. 3 – Pastor Kate Hutson leads worship and communion
Sunday, Mar. 10 – Pastor Kate Hutson
Sunday, Mar. 17 – Dr. Nick Wilson
Sunday, Mar. 24 – Chad Stevick
For a lively, brief video about UCC's welcoming spirit, click here for Still Speaking-The Language of God.

The first Sunday of each month, we have communion and hold a short monthly business meeting after worship that is also open to visitors.
Please call for information about pastoral care, service times or our mission.

We're at the northeast corner of E. 10th Street and Martin Luther King Blvd (see map below), the building that was once the site of the historic Messiah Presbyterian Church.
Please join us.
Welcome:
•We welcome everyone – brown, black, pink, striped, rich or poor, old or young, gay or straight, cool or nerd … whatever. Join our small fellowship of friendly, loving people who will love and accept you on Day One.
UCC's Vision: What would Jesus do?
•Like Jesus, our vision is to love God with everything we have and love all people as we love ourselves. (The "ourselves" is cool, too.)
Our Values:
•LOVE. SERVICE. DIVERSITY. JUSTICE.
Our Goals:
•Grow in knowing and sharing how much God loves us AS WE ARE.
•Serve others, especially those in need.
•Feed the hungry, here and around the world.
•Stand up for social justice and stand with those treated unjustly.
Our Theology:
•We take the Bible seriously, not literally.
•We welcome differences in theology, and those who have none.
•We invite freedom of thought.
•We value reason and scientific discovery.
•We know that what we believe is seen in what we do, not what we say.
UCC's Mission:
We will offer to all:
•Love and Acceptance
•Worship to feed the soulOpportunities to:
•Serve the community
•Feed the hungry
•Stand up for justice here and around the world
Directions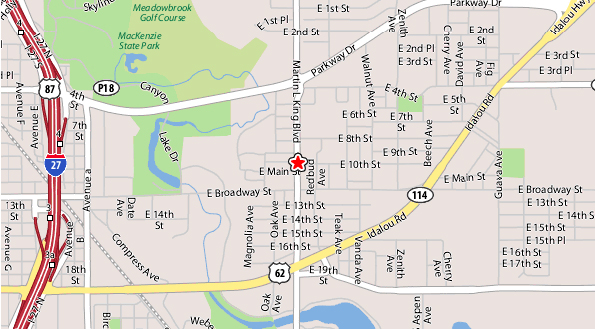 Take I-27 to the 19th St. exit. (Exit 3)
Go east on 19th (which becomes Idalou Road) to Martin Luther King Blvd.
Turn left (north) on MLK and go to 10th St.
The church is on the right (east) side of the street. Come on in.
If you are using a GPS navigator to find us, our physical street address is:
1701 East 10th Street, Lubbock Texas 79403